Need help with Smart STB ?.
Smart STB normally runs very smooth but if you do have any issue then your in the right place.
Please choose one of the options below if you have any problems.
If your licience has expired your must visit the Smart STB Website.
This is not something we can do for you.
You can activate your licience here
https://billing.smart-stb.net/
If you have an error message on your screen saying that your STB is blocked, Don't panic.

This could be the result of a couple of things.
It is NOT the app on your TV at fault.
1.Your account has expired and you no longer have a valid subscription.
(Please contact Admin for a new subscription)
2.The Portal URL that you are using has changed.
Contact Admin to get the updates Portal URL.
3.Your 7 day trial of Smart STB has expired and you now need to activate the app.
(If this is the case visit the Smart STB website to activate your licience.
https://billing.smart-stb.net/
Start the app, press OK/Center or Arrow keys when you see "Loading Portal" and go to Settings.



You will get the following screen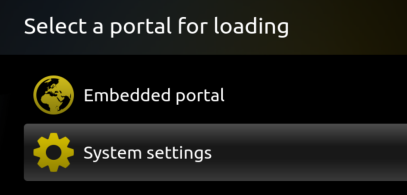 Go to Portals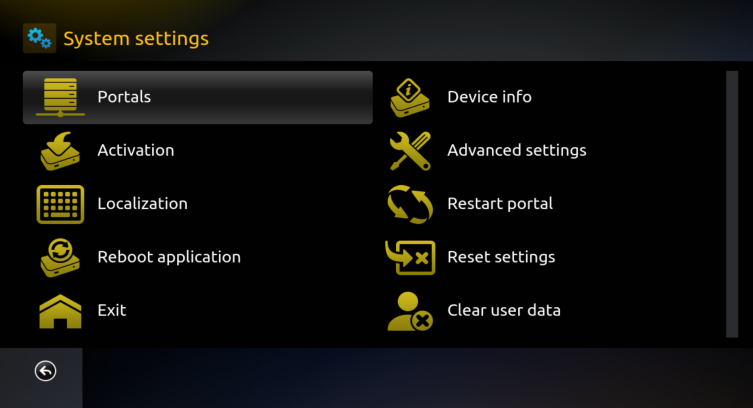 Make sure Multiportal mode is set to ON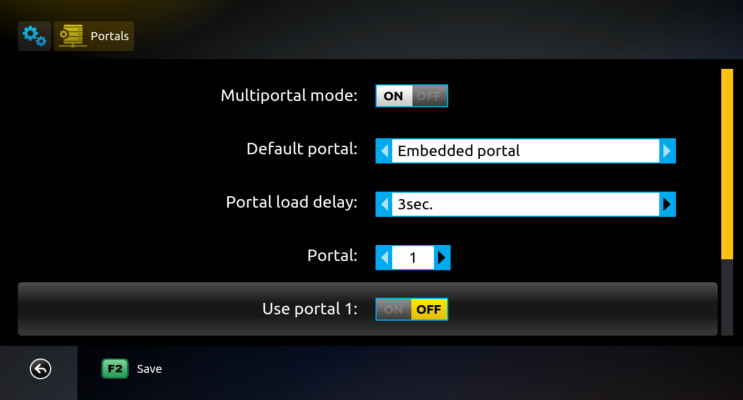 Go to Use Portal 1 and turn it ON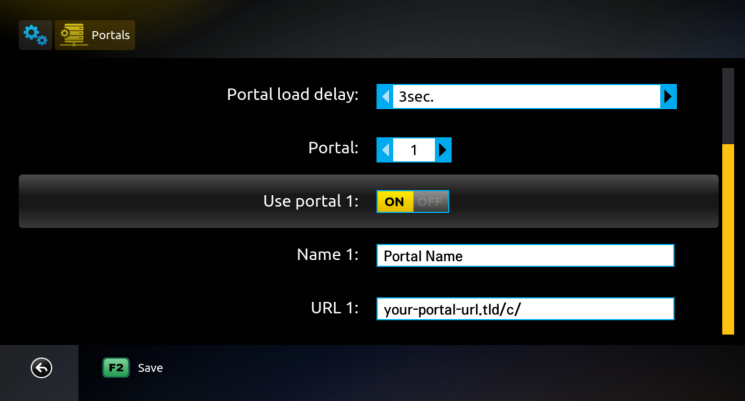 (Information on this picture is for Demonstration purposes - the Portal is fake, you must put your own real Portal URL)
Enter your Portal details below, when finished go back to Default Portal option and select Portal 1 as your Default Portal.
You can add up to 8 portals in the app by adjusting the Portal#. When you go to Portal 2 you can add the second portal etc.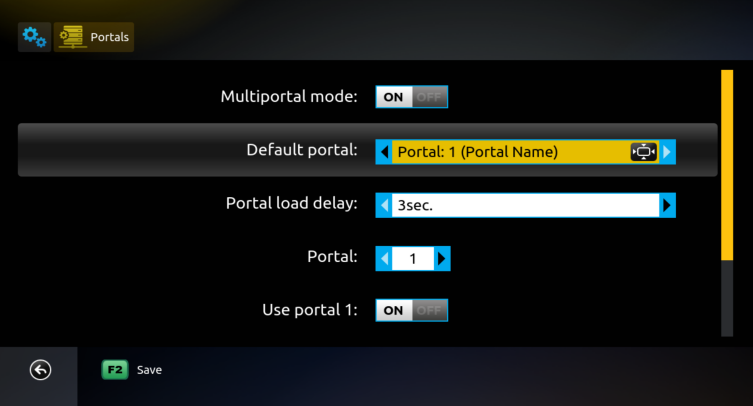 Press the GREEN (F2 on some Remotes) KEY. In case you don't have an F2 or Green Colored Key on your Remote, please press the BACK or RETURN Key (depending on remote and TV model) and then press OK/Center for confirmation.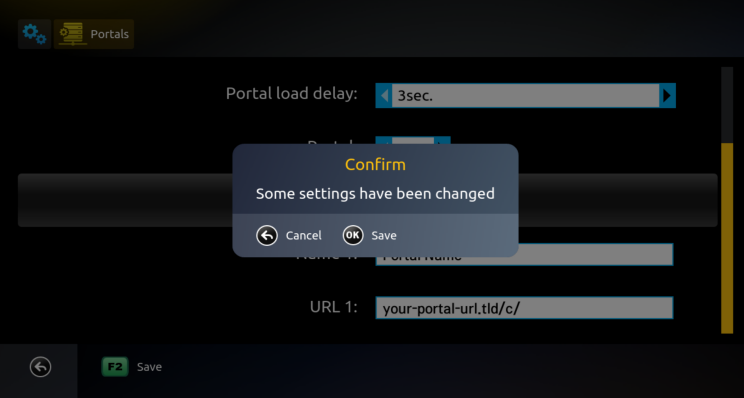 Then go back and select Reboot Application.